PONTEFRACT ACADEMIES TRUST
DESCRIPTION
Following the successful rebrand of Pontefract Academies Trust, we were asked to re-imagine their online presence and the Trust literature.
ABOUT THE PROJECT
Design and develop a new UX and UI which is intuitive and mobile led. Create bespoke plugins for vacancies, applications and policies.
PROJECT LAUNCH
September 2022 – Website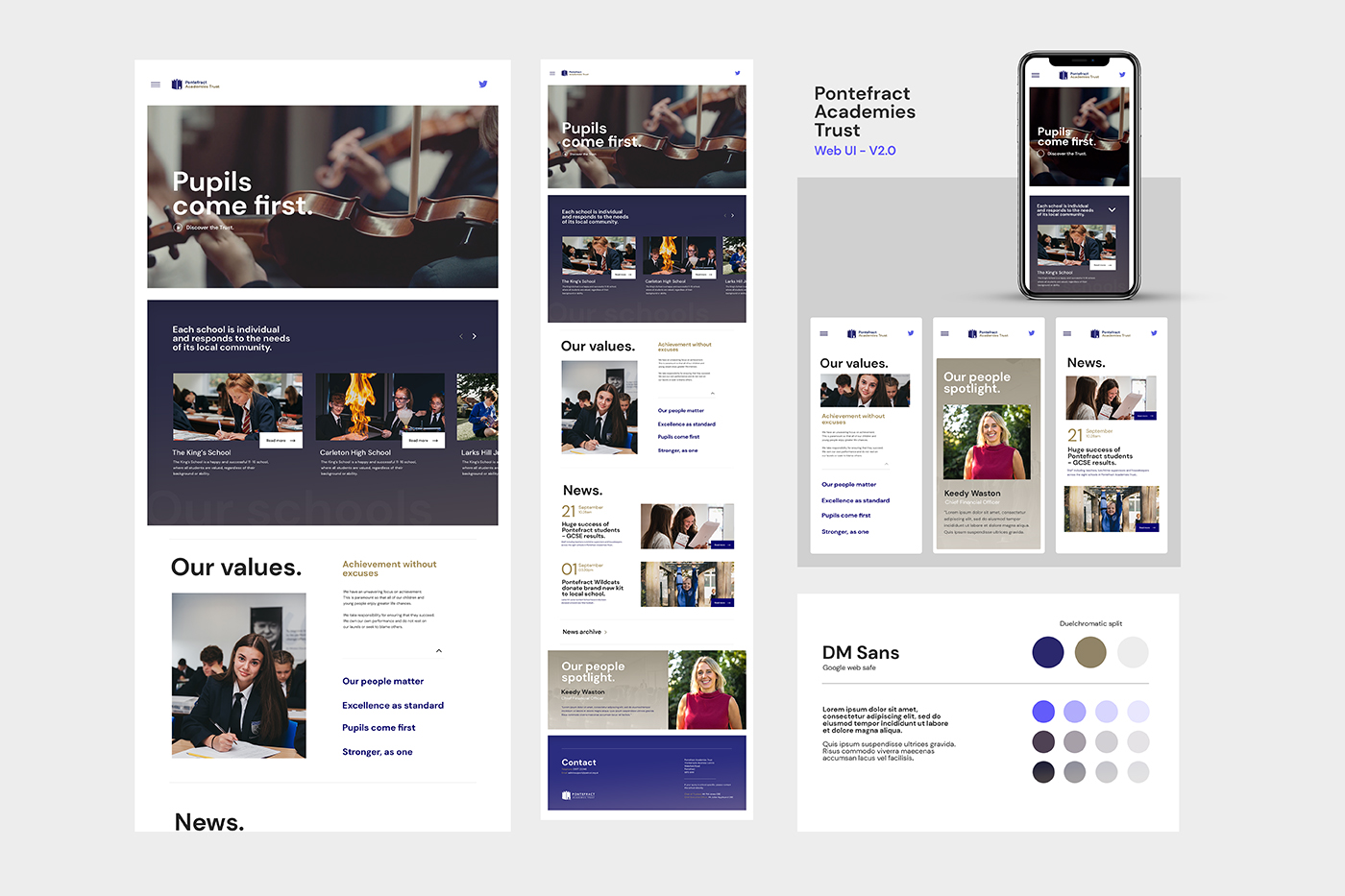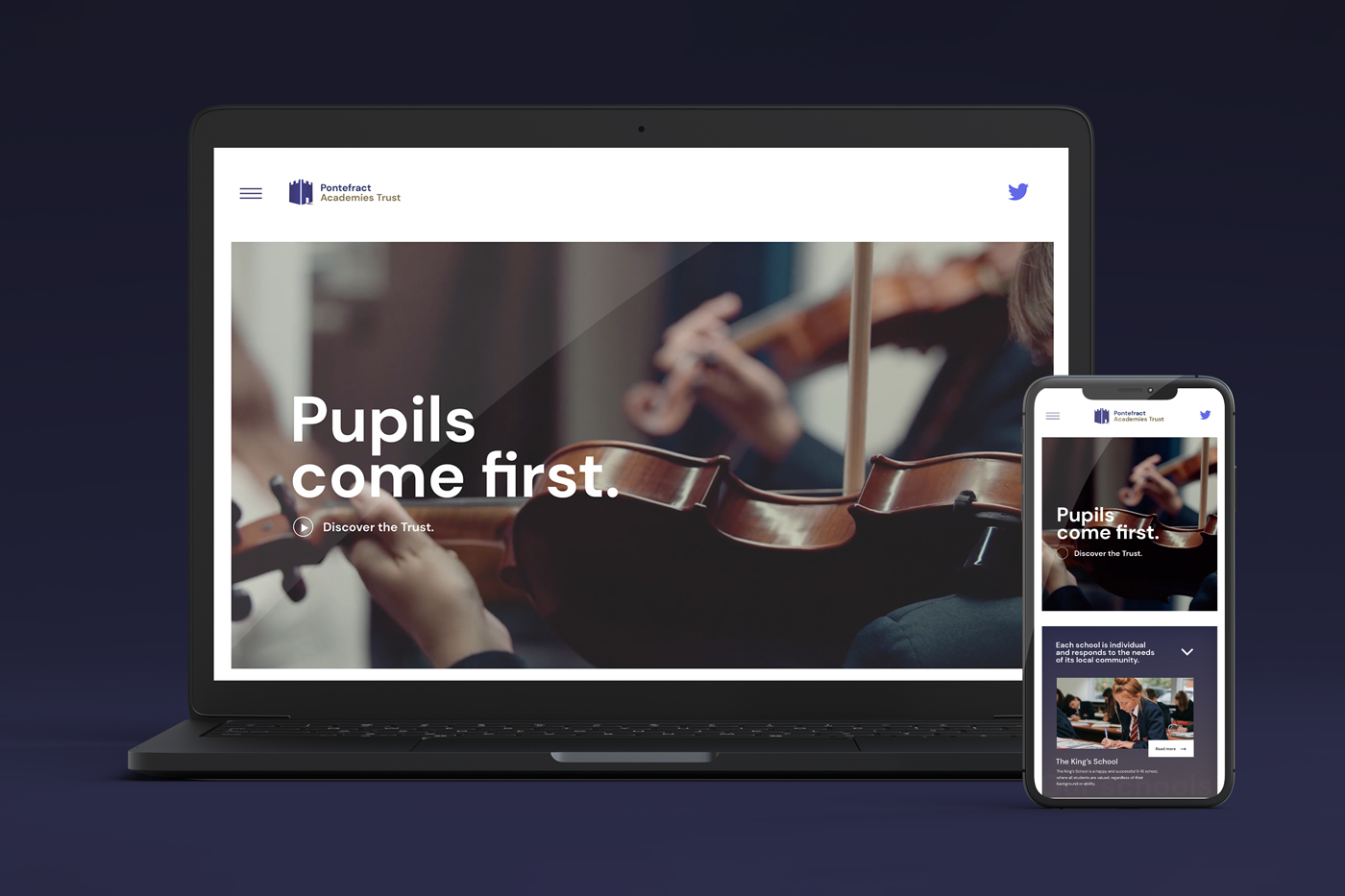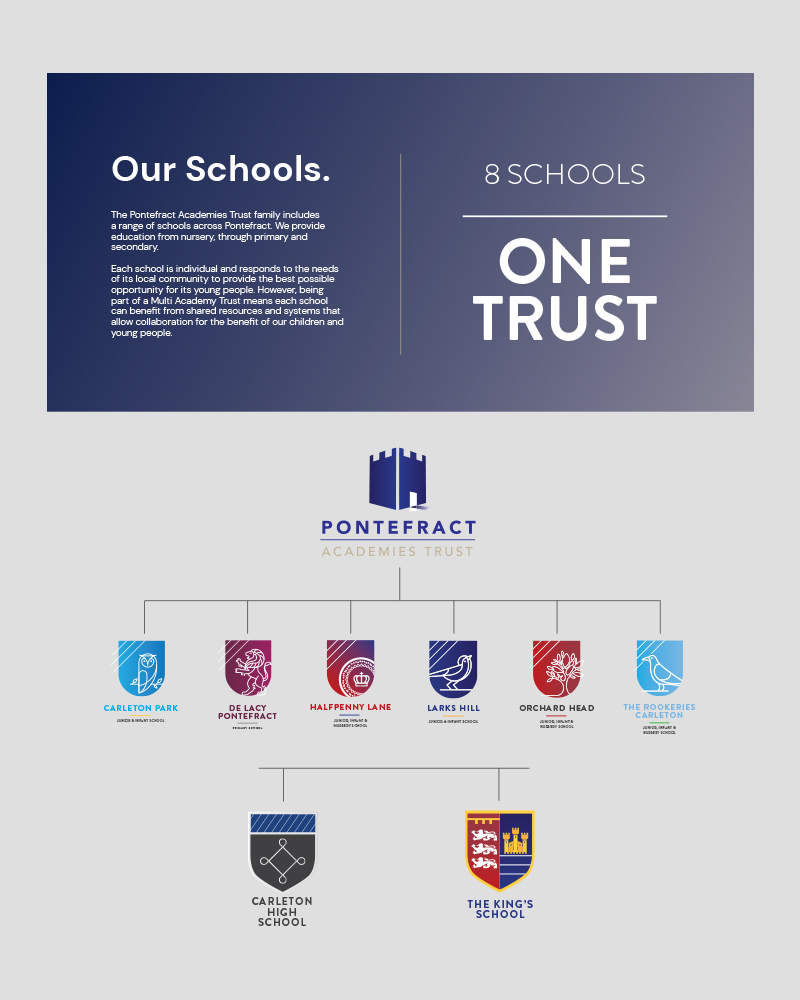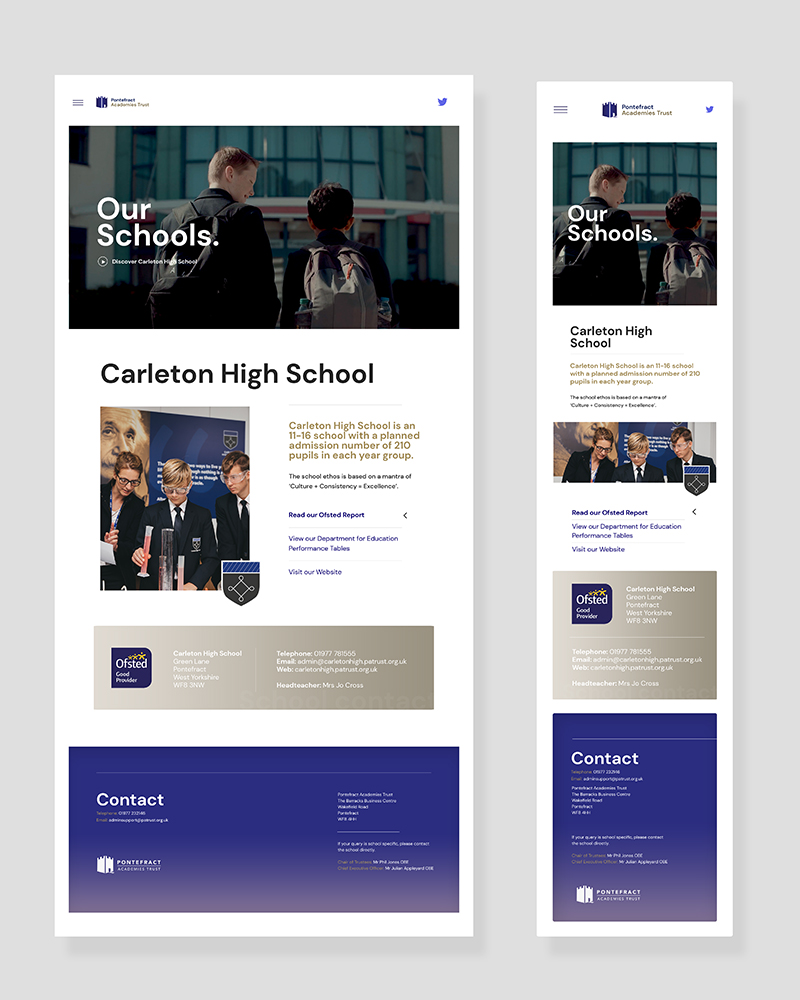 SUCCESS METRIC
To launch a fresh new website which gives users a smooth user journey around easy to navigate and clean content. Make updates and maintenance easier for in-house users.